job description
As a leader in the development of web applications and eCommerce, Sutunam has established itself as one of the top Open Source System integrators and Open Source consultants since 2010.

Sutunam designs, develops and maintains online applications running on Open Sources solutions (Magento2, Drupal, PrestaShop), from scratch (Symfony, Laravel, Zend)  for small to large companies in many fields (retails, automotive, FinTech, IA, administration, etc…).

At Sutunam, we are involved in every project to ensure that customers are supported with the best skills from our expertise. Combined with full transparency, we are proactive, responsive, and able to adapt to multiple demands of our clients in an ever-changing IT environment.

We are seeking a Digital Project Manager who would be the key leader. You will be responsible for a variety of project management as well as motivating team members.
Requirements
Experience in leading a project, preferably in IT environment;
Enthusiastic team player with a sense of initiative;
Very well organized, detail-oriented, sociable and proactive;
Knowledge and/or experience in the IT field is mandatory;
Be highly responsible with confidential matters/reports/data;
Excellent written and verbal communication skills in English (French is a plus).
Who will you work with?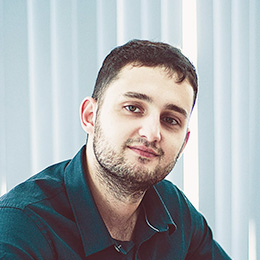 Managing a digital project means things will never be the same, even working with the same team, which often creates opportunities yet challenges at the same time. And Simon knows it well. Having years of experience in IT industry, he never loses the passion for making managing work to be improved and help junior PMs to understand more the procedure.
Simon L., Project Manager
Key responsibilities
Define project scope and give clear instructions to the design and development team.

Ability to drive discussions relating to integration of web applications with 3rd party applications.

Clarify and communicate project objectives and success criteria to the team.

Create and execute project work plans and revise as appropriate to meet changing needs and requirements.

Identify resources needed and assign individual responsibilities.

Assure that all projects are completed according to schedule.

Ensure that project documents are complete, current, and stored appropriately.

Ensure that approved requirements are developed in sufficient scope and detail that will result in the delivery of a solution that meets customer needs as they perceive them.

Lead client meetings as required.

Assist with developing quality assurance processes and documentation and testing where needed.
Develops, maintains and manages risk plans including mitigation. Ensures all high risk items are actively and timely addressed.    

Drive project priority conflict resolution with fellow project manager(s).

In collaboration with the developing team, select appropriate processes that are required to meet the project objectives (E.g. waterfall, Agile, scrum, scope, charter, …)

Drives engineering response to product requirements for internal and external customers.

Develops POR (Plan Of Record) with engineering lead/team and monitors execution for requirements and SW product/feature requests.

Monitor and report on key project metrics used to measure project delivery and quality.

Manages, coordinates and leads day-to-day project related activities.

Experience in Symfony and CMS Magento, Drupal and WordPress is a BIG plus
Integration at Sutunam
Prepare for on-boarding

SIMPLICITY = APPRECIATION

Nervous for preparation? Only one online form to fill out!

Getting to know SutuTeam

A FRESH START

Awkward moment? Only laughs and warm welcome!

Long paperwork? Only quick and proactive process!

Figure things out alone? Mentor is here to help!

First month probation

NO DOUBT, WORK IT OUT!

1-1 basic training and coaching. You speak, Sutunam listens.

Second month probation

YOU TOTALLY CAN.

In-depth training and assigned to real project!

Become a Sutu(wo)man

SO YOU GOT THIS.

Performance review and contract signing.