job description
To help our goal to double the size of our worldwide business and expand our Employer Branding in Vietnam, we look for a creative, intelligent, and independent Communication Officer to help us attract the best and the brightest talent out there.

At Sutunam, we are passionate about hiring talents to join the team (and we're pretty good at it, too!). Once new colleagues are on board, we believe in helping them grow and develop for long-term success. You can play a vital role in attracting individuals to pursue a career here, and – just as importantly – ensure they stay engaged, whether that's through social media, our internal & external campaigns, and amazing events.

It's an exciting opportunity to expand your expertise in communication and digital marketing, and to get exposure in a highly creative and forward-thinking environment.
Requirements
Deep understanding of integrated marketing concepts, content management, brand strategy, visual identity and social media;
Good writing skills to craft informative blog posts, engaging social media posts, and other content;
Staying up-to-date with digital marketing trends, new channels and strategies;
Willing to go the extra mile: you will genuinely strive to make Sutunam the coolest workplace on the planet;
Bachelor's in communications, marketing, or related field, or equivalent experience;
Recommended Qualifications: Video editing & Photoshop;
Show us your skills! We'd love to see a collection of your social media posts and any writing samples you'd like to share. You can either include a link on your resume to an online portfolio, or attach a document to your profile.
Who will you work with?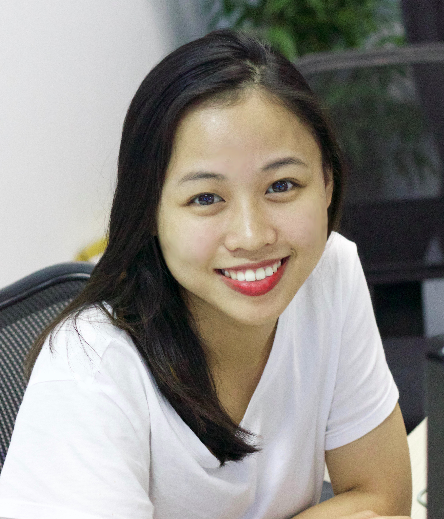 Working with Linh similar to an interesting adventure. She gives people an image of modern marketer who will seek to learn more about the world around her, avail herself of resources. A diligent worker dares to dream big with a highly inquisitive mind all the time.
Linh VTK, Communication officer
Key responsibilities
Define the target audience and develop marketing campaigns and messaging that promotes Sutunam as a great place to work and authentically communicate Sutunam unique culture, mission, and working environment both internally and externally in order to increase internal engagement and attract external talent.
Partner with Talent Acquisition and Production team to build a strong enterprise employer brand and position-specific marketing campaigns from conception to implementation. Define measurements for success and assess the effectiveness of these campaigns.
Oversee all the company's employment branding strategies. Build up talents pool for a specific position by developing new and/or optimizing current channels with online platforms such as corporate careers site, LinkedIn, Instagram, Twitter, Facebook, GitHub, Mailing, etc as well as offline events/activities with strategic recruitment partners (universities, groups,…).
Produce and maintain engaging and authentic content/photo/video execution for careers website, newsletters, Facebook fan page, recruitment website, and other branding channels.
Implement all colleges & universities programs in order to deliver the right talent pipeline to the business.
Plan and organize amazing internal engagement activities (company meeting, birthday, company trip,…).
Integration at Sutunam
Prepare for on-boarding

SIMPLICITY = APPRECIATION

Nervous for preparation? Only one online form to fill out!

Getting to know SutuTeam

A FRESH START

Awkward moment? Only laughs and warm welcome!

Long paperwork? Only quick and proactive process!

Figure things out alone? Mentor is here to help!

First month probation

NO DOUBT, WORK IT OUT!

1-1 basic training and coaching. You speak, Sutunam listens.

Second month probation

YOU TOTALLY CAN.

In-depth training and assigned to real project!

Become a Sutu(wo)man

SO YOU GOT THIS.

Performance review and contract signing.