job description
We are seeking a Back-end / Full-stack Developer who is keen to use the very latest in web technologies and experienced in developing highly polished websites for clients. Strong passion for web development​, eagerness to apply new technologies at work​.

You will be working closely with our amazing design team, other front-end developers, team leader, and project managers to deliver world-class publicly visible websites.
Requirements
Experience in PHP and/or JavaScript web development, systems integration;
Experience with internal and external applications, Unix or Linux;
Experienced in optimizing the code & server for high traffic websites;
Magento or framework experience (Symfony, Laravel);
Able to write well-structured, maintainable code;
Can-do-attitude and put the goals of the team before your own prestige
You are able and hungry to take on a lot of responsibility;
Able to communicate, read, and write in English.
Who will you work with?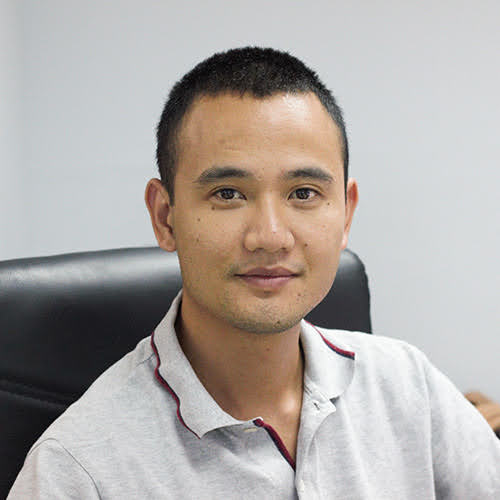 Sutunam Senior Developer, people find Nghia a dedicated and self-motivated leader with a diverse set of tech skills. Highly experienced in PHP e-commerce website development, Nghia enjoys finding a way around complex problems and making things to be simpler with his clear mind.
Nghia TD, Back-end developer
Key responsibilities
Configuration and management of website architecture, including application, and database layers.;

Participating in "

Technical Engineering

" of a Project, which may include Operational Procedure discovery and recommendations for improvement;

Relational database design and development;

Leading Custom Development Projects, with or without, internal and externally based Developers/ Project Managers;
Troubleshooting and resolution of production issues;

Continued development of new and existing websites, adding functionality and improving existing operations;

QA testing code.
Race to be an expert at Sutunam
Starting point

NEW LEARNER, FRESHER/ JUNIOR

Coding and learning enthusiasm, work ethics (good attitude and behaviors), long-term thinking, fast-learning, pro-activity.

Communication skills, Problem solving, Time management.

Middle

2 TO 4 YEARS PHP EXPERIENCE

Think out of the box, Helpfulness.

Critical thinking, Adaptability, Organization skills.

Upper middle

4 TO 6 YEARS PHP EXPERIENCE

Accountability, Empathy (towards both Clients and PM).

Business mindedness (client-focused), Prioritization.

Technical leader

6 TO 10 YEARS PHP EXPERIENCE

Accountability, Big-picture thinking, trend-catching, leadership.

Business management, advanced planning, networking, advanced training.